2012 CEV U20 Beach Volleyball European Championship
Luxembourg, February 9, 2012. Together with the Netherlands who were assigned the 2012 CEV Beach Volleyball European Championship Final in The Hague and the U23 European Championship in Assen, Austria is going to turn into a kind of Beach Volleyball "Mecca" this summer. With the absolute highlight remaining quite evidently the FIVB Grand Slam in Klagenfurt, the alpine country will be playing host also to a couple of CEV events, and namely to the U20 European Championship and to a tournament in Baden whose status will be Satellite for the men and Masters for the ladies.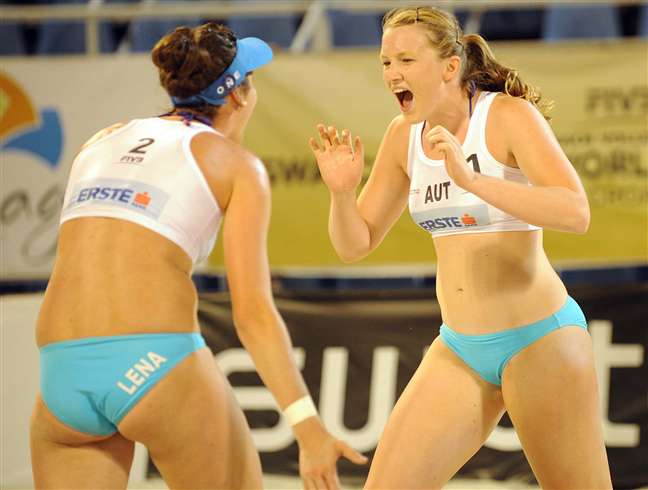 With last year's CEV Satellite having turned into a major success there in the outskirts of Vienna, Baden will be the venue of another Beach Volleyball event, whose status was upgraded" to Masters for the women's competition. The tournament will run through May 23-27 and for the ladies represents an additional and unique opportunity to improve their seeding for the European Championship Final that is scheduled for a week later in The Hague.
As for the U20 European Championships, their venue will be Hartberg, a splendid and charming city located near Graz whose Volleyball club is competing in Austria's highest division and participated in the 2010 edition of the Challenge Cup. The Championship will take place through August 16-19, 2012. Hartberg has been also playing host to the "BeachDays", an event which has been yearly held since 2004. That festival is open to amateur as well as professional Beach Volleyball players, with some 200 matches being played in only four days and some 2'000 fans in attendance.
"Austria is well known for organizing top events. It is extraordinary to know that the next generation of Beach Volleyball players will be fighting for medals in the beautiful city of Hartberg" says the President of the Austrian Volleyball Federation Peter Kleinmann. Katharina Schützenhofer will be the local starlet there in Hartberg after a splendid 2011 season that included gold from the U20 European Champs in Tel Aviv and silver from the FIVB U19 World Championship in Umag, Croatia, with partner Lena Plesiutschnig.